Dry Bath Incubator, Four Blocks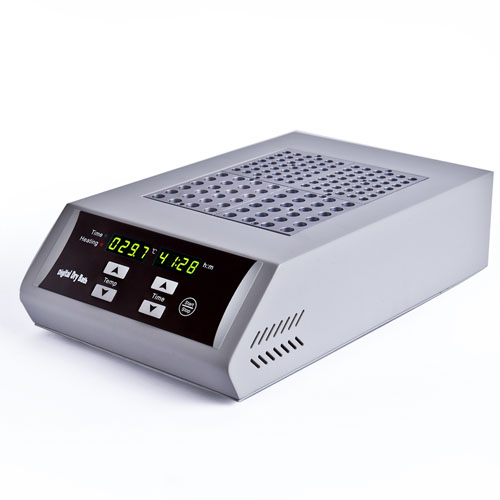 A microprocessor-controlled device with highly precise temperature control, making it an alternative to the traditional water bath devices.
Increased versatility with four blocks that can be used in multiple combinations.
This is supplied with four BT1110-O 24 x 1.5ml Heating Blocks. See related products for a large selection of other sized blocks.
Features
LCD display, simple interface
High heating speed, uniform heating, accurate temperature control, high stability, low energy consumption and no noise
Built-in temperature calibration function, automatic fault detection and buzzer alarm function
Built-in over-temperature protection device
Product design is compact and tight with a small footprint
Multiple optional blocks available for improved versatility (See Related Products)
---
Specifications
4 blocks
5°C above ambient to 120

°C temperature range

<30 minute heating time for 20 to 120

°C

99h 59m timer

0.3°C temperature uniformity
---
Download Manual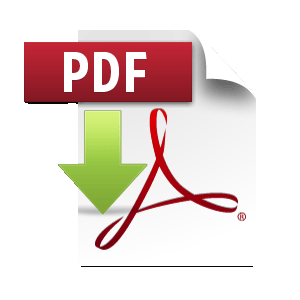 Additional Blocks
| | | | | | |
| --- | --- | --- | --- | --- | --- |
| Cat # | Description | Capacity | Hole Diameter (mm) | Hole Bottom Shape | Block Dimensions (mm) |
| BT1110-A | 6mm | 42 | 6.5 | Round | 95.5 x 76.5 x 50 |
| BT1110-B | 7mm | 42 | 7.5 | Round | 95.5 x 76.5 x 50 |
| BT1110-C | 10mm | 20 | 10.5 | Round | 95.5 x 76.5 x 50 |
| BT1110-D | 12mm | 20 | 12.5 | Round | 95.5 x 76.5 x 50 |
| BT1110-E | 13mm | 20 | 13.5 | Round | 95.5 x 76.5 x 50 |
| BT1110-F | 15mm | 12 | 15.5 | Round | 95.5 x 76.5 x 50 |
| BT1110-G | 16mm | 12 | 16.5 | Round | 95.5 x 76.5 x 50 |
| BT1110-H | 19mm | 12 | 19.5 | Round | 95.5 x 76.5 x 50 |
| BT1110-I | 20mm | 6 | 20.5 | Round | 95.5 x 76.5 x 50 |
| BT1110-J | 26mm | 6 | 26.5 | Round | 95.5 x 76.5 x 50 |
| BT1110-K | 28mm | 4 | 28.5 | Flat | 95.5 x 76.5 x 50 |
| BT1110-L | 40mm | 2 | 40.5 | Round | 95.5 x 76.5 x 50 |
| BT1110-N | 0.5ml tube | 42 | 8 | Cone | 95.5 x 76.5 x 50 |
| BT1110-O | 1.5ml tubes | 24 | 10.8 | Cone | 95.5 x 76.5 x 50 |
| BT1110-P | 2ml tube | 24 | 10.8 | Round | 95.5 x 76.5 x 50 |
| BT1110-Q | 0.2ml tubes | 48 | 6.1 | Cone | 95.5 x 76.5 x 50 |
| BT1110-R | 0.2ml tubes | 96 | 6.7 | Cone | 95.5 x 153.5 x 33.5 |
| BT1110-S | Plate (no holes) | 1 | n/a | n/a | 95.5 x 135 x 22.5 |