Bacti-cinerator Benchtop Sterilizer, 14mm diameter | BT Lab Systems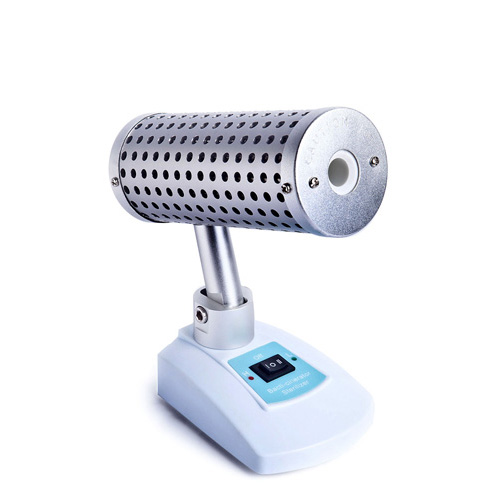 The bacti-cinerator sterilizer is a heat sterilizer that is safe and simple to operate, it reaches a core temperature of >800°C that sterilizes in under 7 seconds. The heating time is 20 minutes. Eliminates the need for open flames. Ideal for the rapid sterilization of inoculation loops and needles in an anerobic chamber or biological safety cabinet.
The heating element has a 6 month warranty, replacement heating elements are avaialble.
Features
Sterilize inoculating loops and needles with infrared technology.
800°C core temperature sterilizes in under 7 seconds.
Suitable for anaerobic chamber.
Small and light. Easy to clean. Adjustable heating body angle. Easy operation.
Organic substances in the ceramic funnel pipe prevent infectious spattering and cross contamination.
Precise temperature control technology avoids overload of heating components. Long service life
---
Specifications
Center max temp: 825

°C±50°C

Standby constant temp.: 480

°C

Heating speed: 20min (to max. temp)

Max. sterilizer diameter: ɸ14mm

Heating element length: 140 mm

Voltage: AC110V, 50/60Hz
Power: 230W
Fuse: 250V,2A/3A, ɸ5x20
Dimension (WxDxH): 87x151x160mm
Net weight: 1kg
---
Download Manual