UV Transilluminator, 197 x 147mm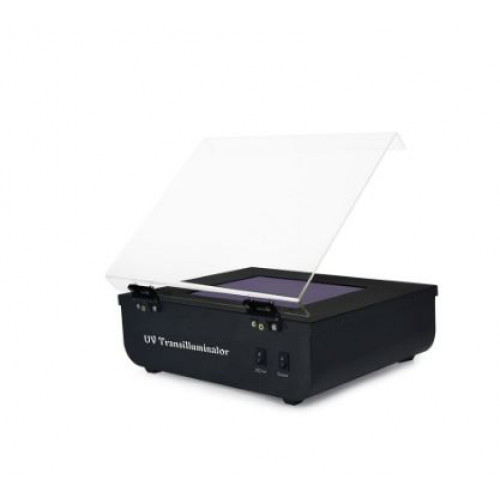 The UV Transilluminator is used to observe the results of nucleic acid (DNA/RNA) gel electrophoresis and gel cutting operation. It's compact shape, easy operation, and sealed structure makes the maintenance of the instrument simpler. It has a self-contained fan served as a cooling device to extend the service life of the machine.
Features
Compact sealing structure design ensures that the cutting operation, the cleaning, and cutting platform are free of leakage which greatly reduces the possibility of gel contamination and internal damage.
The special UV filter glass has good permeability to the specific UV wavelength ensuring higher detection sensitivity and enhancing the signal capture capability of the weak band.
High-quality UV lamp to ensure uniform UV light intensity in the detection area of the UV transmission table.
---
Specifications
Transmission wavelength: Single or dual combination of 302nm, 254nm, or 365nm are optional. Standard default configuration is 302nm
Transmission filter: 197 x 147mm
Lamp working time: >1500h
Input Voltage: AC 220V 50Hz
Power: 8W x 6
Dimension (WxDxH): 335 x 280 x 137mm
Weight: 5.4kgs
---
Download Manual