Multi-tube Vortex Mixer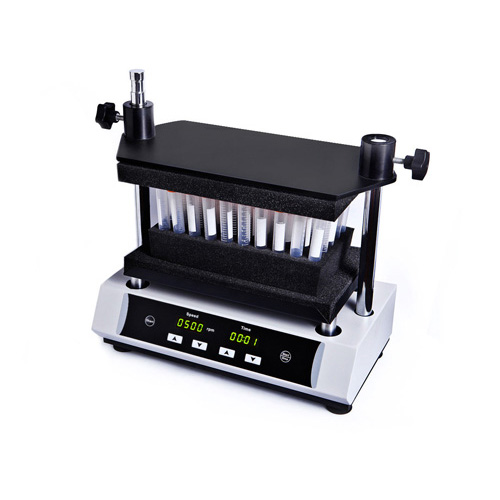 The Multi-tube Vortex Mixer can process 50 samples at the same time. A variety of accessories can be selected for various mixing needs with different specifications of test tubes.
Supplied with BT931-D a foam tube frame for 50 x 16mm diameter tubes. Additional foam tube holders are available (see Related Products)
Can process 50 samples at the same time to make experiments more convenient and efficient
Microprocessor control, simple design, LED displays speed and time
User friendly program design, built-in short mix and timing operation modes. Operation is stable and silent.
Large orbital vortex, effective performance.
Multiple optional foam tube frames and pads are available for improved versatility.
---
Specifications
Speed range: 500-2500rpm
Speed accuracy: ±10rpm
Shaking orbit: 4mm
Time range: 1s-9999min, short mix, continuous
Max load: 5kgs
Cover plate size: 184x311mm
Voltage: AC100-230V, 50/60Hz
Power: 60W
Fuse: 250V, 1A, ɸ5x20
Dimension (WxDxH): 250x426x480mm
Weight: 15kgs
---
Download Manual