Smart Mixer, Multi Shaker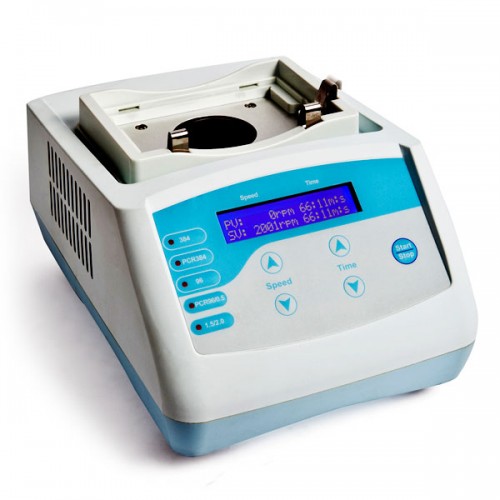 A compact mixer with high efficiency and multiple functions. It integrates mixing and shaking with intelligent operation. It can be applied to a variety of mixing and vortex shaking operations. It not only can mix various micro volume tube, PCR plate, deep hole plate, micro plate and other common laboratory supplies, but also has the function of votexing all kinds of tubes. Unique design principle makes the operation simple, safe, and convenient.
Features
300-3,000 rpm shaking speed
2500rpm vortex speed
Continuous or timed (1s to 99h59min) mixing time
1.5mm orbit or 3mm mixing orbit
<52dB noise
4.5kg
270 x 190 x 170mm
AC100/240V, 50-60Hz, 45W
Supplied with three mixing stands:
96 x 0.2ml stand for 0.2ml PCR Tubes, PCR strips and 96-well PCR plates (semi-skirted or unskirted*)
*96-well skirted PCR plates, 384-well PCR plates and deep-well plates can be placed directly into the mixer without a mixing stand.
---
Download Manual