Rocker, 3D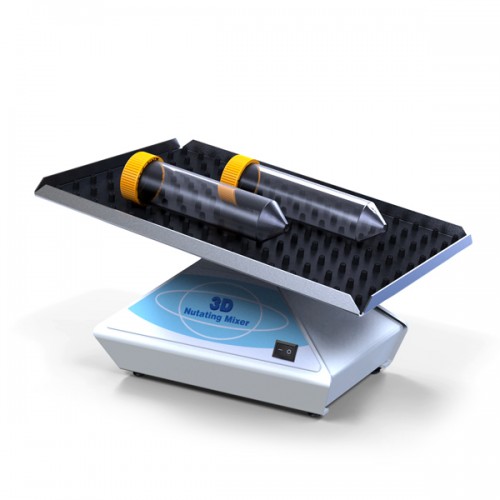 An economical 3D gyratory rocker with perfect 3-dimensional motion for gentle but thorough mixing. It is an ideal choice for small sample mixing. Suitable for a large selection of tubes, including blood collection tubes and centrifuge tubes. Ideal rocker for all electrophoresis and blotting related applications such as gel staining and destaining.
The concave pad keeps the tubes firmly on the rocker and is safe for use in cold rooms and incubators.
Tube Capacity: 60 x 1.5ml, 30 x 3ml, 21 x 7ml, 17 x 15ml.
---
Specifications
20rpm maximum speed
20º tilt angle
236 x 171mm platform
1kg weight limit

Supplied as 110V, 220V is available upon request
---
Download Manual